New York Times Bestselling Author
Hi, everyone…we are in the midst of some crazy times. Italy's mantra, "Andrà tutto bene" – everything will be all right, is helpful in turning feelings of panic into peaceful protection. Take care of yourselves and each other.
My upcoming release, PIVOT, began as a novella that I wrote sometime back (Against the Heart) to introduce my BOSS Inc. series.  In PIVOT, the adventure continues with novellas by bestselling Romantic Suspense authors, Alexandra Ivy and Rebecca Zanetti.  They tell the stories of teenage girls who became friends during their tough years in foster care. Now as women, they're fighting for their lives again.
I hope you'll give this fun read a try and that you enjoy it! 
Newest Kat Martin Romantic Suspense Novels
The Deception
Now Available
Order Today!
The Conspiracy
Now Available
Order Today!
After the Sunrise
Now Available
Order Today!
Wait Until Dark
Now Available
Order Today!
Shadows at Dawn
Now Available
Order Today!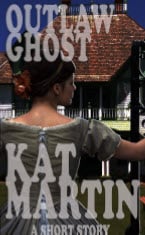 Connect
Subscribe To The Newsletter
Stay Connected With Kat Martin
Contests
See all Kat's contests
and enter to win!