New York Times Bestselling Author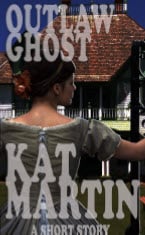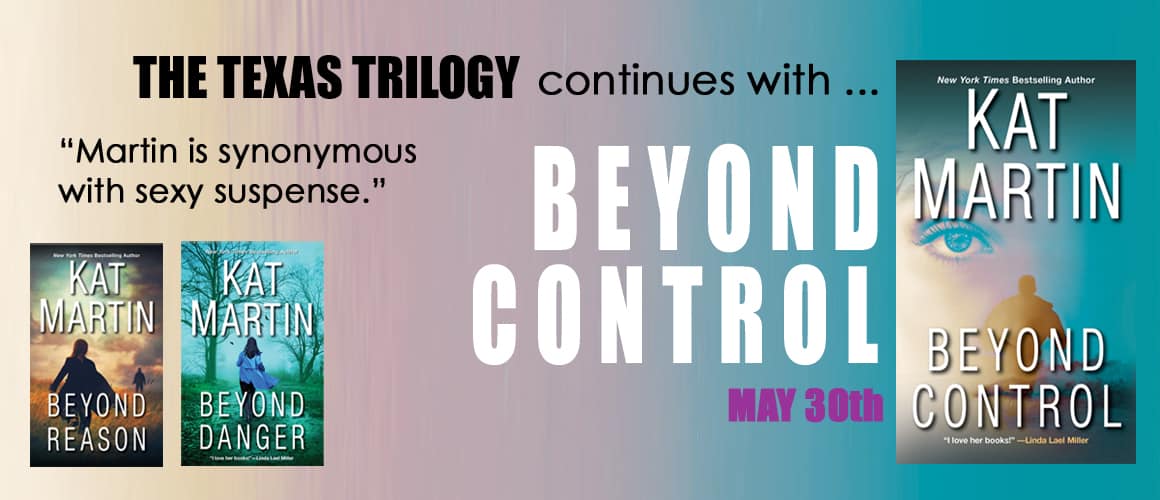 BEYOND CONTROL by Kat Martin 
"[A] gripping tale…Martin has a consummate skill for developing the most loveable and the most despicable characters; readers will cheer when sadistic Damon meets his well-deserved end. Martin's finely described Texas is a delight."  Read More     – Publishers Weekly
Hi, everyone! Welcome to my webpage. It's an exciting time as we are getting ready for the release of third book in the Texas Trilogy, BEYOND CONTROL, out May 29th.
In the novel, Linc's brother, Joshua Cain, is a former marine special operations sniper turned Texas rancher.  Josh just wants his life back, wants time to figure things out after his years in the military.   He's enjoying the peace and quiet of the rural Texas landscape--until pretty, fiery haired Victoria Bradford shows up with her four-year-old daughter.  Then all hell breaks loose. 
Tory is being followed by a stalker.  Damien Bridger means to have her, and no one, not even tough as nails Josh Cain, is going to stand in his way.
I hope you'll look for BEYOND CONTROL and that you enjoy!
Really appreciate all your years of readership and support. Warmest, Kat
Newest Kat Martin Romantic Suspense Novels
Beyond Control
Now Available!
Beyond Danger
Now Available!
Beyond Reason
Now Available!
Connect
Subscribe To The Newsletter
Stay Connected With Kat Martin
Contests
See all Kat's contests
and enter to win!