New York Times Bestselling Author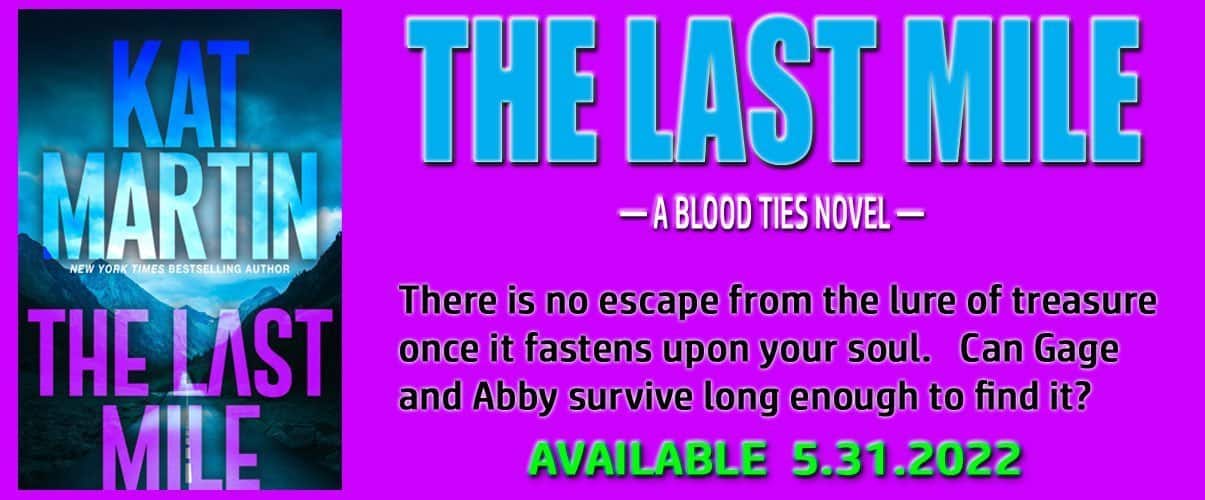 Kat Martin - The Last Mile
Dear Readers,
Excited about the paperback release of THE LAST GOODNIGHT on June 28!
THE LAST GOODNIGHT is a romantic thriller, a cold case mystery set in Colorado.  When rancher Kade Logan starts asking questions, the murderer of his long-dead wife is set off on a new and deadly path.  Turning to investigator, Ellie Bowman, Kade and Ellie must risk their lives to find the killer–before he finds them.
If you haven't read THE LAST GOODNIGHT, I hope you will.  Till next time, warmest wishes, Kat
Newest Kat Martin Romantic Suspense Novels
The Deception
Now Available
Order Today!
The Conspiracy
Now Available
Order Today!
Connect
Subscribe To The Newsletter
Stay Connected With Kat Martin
Contests
See all Kat's contests
and enter to win!