New York Times Bestselling Author
Hi, everyone!  Welcome to my webpage!  It's an exciting time as the clock ticks down on the release of my new book, The Conspiracy, out January 22nd.  In the novel, Harper Winston's brother has disappeared.  Pursuing his dream of sailing the Caribbean, Michael hasn't responded to texts or emails, and even the Coast Guard can't find him.  Desperate, Harper is forced turn to private investigator and wealthy owner of Maximum Security, Chase Garrett, once her brother's best friend. 
Dealing with the Winston crime family goes against everything Chase stands for, but old loyalties die hard.  As the case progresses, he's drawn closer to Harper and deeper and deeper into trouble.  With time running out, Chase must find a way to keep Harper safe… and both of them alive.
Newest Kat Martin Romantic Suspense Novels
After The Sunrise
Now Available!
The Conspiracy
Pre-Order Today!
Wait Until Dark
Now Available!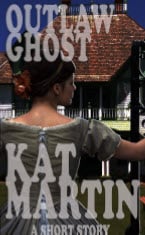 Connect
Subscribe To The Newsletter
Stay Connected With Kat Martin
Contests
See all Kat's contests
and enter to win!