New York Times Bestselling Author
Hi, everyone!  Welcome to my webpage!  As I hope many of you know, my latest book is The Deception.   In the novel, after two years of searching, Kate Gallagher is devastated to learn her sister has been murdered.   Vowing to find Chrissy's killer, Kate hires lethal bounty hunter, Hawk Maddox.   Clues lead Hawk and Kate deeper and deeper into the city's underbelly, but even Hawk's warnings can't convince Kate to walk away. 
Facing deadly peril, they'll have to decide what matters most: the truth—or their lives.
Newest Kat Martin Romantic Suspense Novels
The Deception
Coming 9-10-19
Order Today!
The Conspiracy
Now Available
Order Today!
After the Sunrise
Now Available
Order Today!
Wait Until Dark
Now Available
Order Today!
Shadows at Dawn
Coming 8-12-19
Pre-Order Today!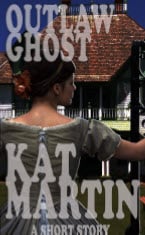 Connect
Subscribe To The Newsletter
Stay Connected With Kat Martin
Contests
See all Kat's contests
and enter to win!