New York Times Bestselling Author
Dear Readers,
Excited about the paperback release of my Maximum Security novel, The Ultimate Betrayal.
When Colonel James Kegan is accused of treason, his daughter, Jessie, is determined to clear his name.  With time running out, Jessie turns to former Spec Ops soldier, Brandon Garrett, but the game being played is deadly.  Bran and Jessie must risk everything to solve the riddle and confront the threat–before it's too late.
I hope you'll watch for The Ultimate Betrayal and that you enjoy. 
All best and happy reading, Kat
Newest Kat Martin Romantic Suspense Novels
The Deception
Now Available
Order Today!
The Conspiracy
Now Available
Order Today!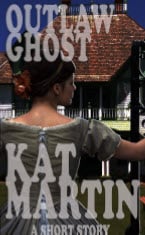 Connect
Subscribe To The Newsletter
Stay Connected With Kat Martin
Contests
See all Kat's contests
and enter to win!