New York Times Bestselling Author
Kat Martin - The Perfect Murder
Dear Readers,
Excited about the upcoming release of my Maximum Security novella, Come Midnight.
When strangers Breanna Winters and Derek Stiles met on a flight to Colombia, they never imagined they would be taken hostage by terrorists. Bree, the daughter of a billionaire tech mogul, worries her secret identity will be discovered, putting her in even greater peril.  Kidnapped and desperately fighting to survive, Bree and Derek must work together to outwit their captors and find a way to escape.
I hope you'll watch for Come Midnight and that you enjoy. 
All best and happy reading, Kat
Newest Kat Martin Romantic Suspense Novels
The Deception
Now Available
Order Today!
The Conspiracy
Now Available
Order Today!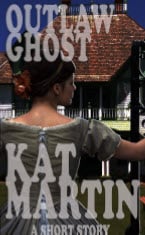 Connect
Subscribe To The Newsletter
Stay Connected With Kat Martin
Contests
See all Kat's contests
and enter to win!